Another Citroën meet and an oil change
16 July 2017
Rendezvous in Saratoga Springs, New York (not to be confused with Saratoga Springs in California, which is quite near Santa Cruz) may be the largest Citroën event in North America, but it is not the only one. I also had the fortune to attend Lon Price's Citroën event in Santa Cruz at his garage.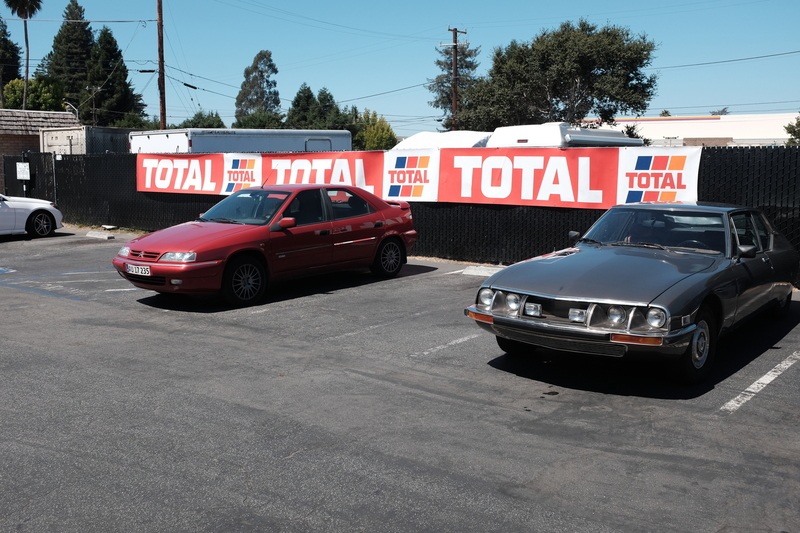 As luck would have it, my friends also turned up briefly for this event, and I gave them an opportunity to see some classic Citroëns and talk to the kind of people who are interested in them. And there was quite a variety of people, from a Ukranian who had grown up in French occupied Austria to a Californian who had never been to New York City despite being over 60.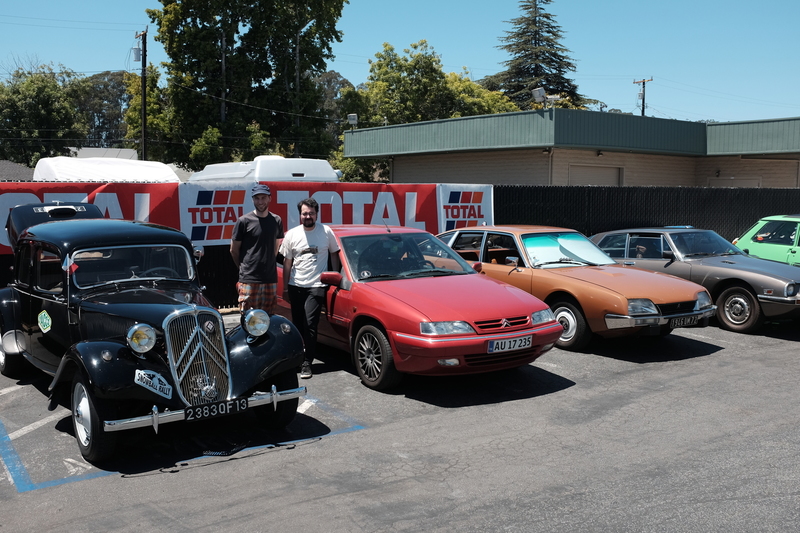 The day after the meet, Lon Price offered to change the oil on my Xantia, because I believe he is one of the few people in North America who would be interested in attempting that. I had brought an oil filter with me, and while we were working on the car, he commented on the state of my drive belt. Comment: Not good.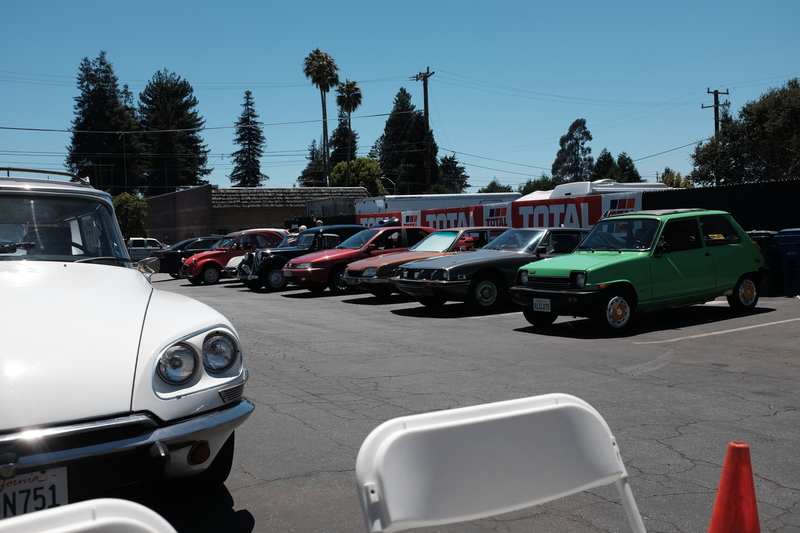 Fortunately, I had also brought a drive belt. Yes, I had been quite proactive. In a span of three hours, we had the oil changed, the drive belt replaced and a seal on a rear sphere replaced. And my Xantia was good for another 15,000 kilometres. So far, my Xantia has travelled 10,000 kilometres since its arrival in Port Newark.
Of course, since we had to remove the ECU to replace the drive belt, the car did drive a bit unusually for few hours. And it seems to settle when I park it now, but that should solve itself as the ECU gets used to being driven.
Thank you again, Lon Price for the service on my car. And I know he appreciated the opportunity to work on a Citroën he had never worked on before.