After seeing Peter Mullin's fine collection of Citroëns, I had the fortune to meet Jerry Hathaway of SM World just Northeast of Los Angeles. He is one of three mechanics in North America who knows how to work on an SM. Or should I say, wants to work on an SM.
The Citroën SM has a tendency to divide the Citroën community, compared to the DS that is universally praised. The SM is notorious for its problematic maintenance, considering the highly unique Citroën suspension, braking and steering syste, combined with the specially made Maserati V6 engine.
This - what some would consider unfortunate - combination of French and Italian ultimately led to the car's own demise, as owners were finding it extremely difficult to maintain. The SMs also fell out of favour with classic car collectors for the same reason. But now they are seeing a revival.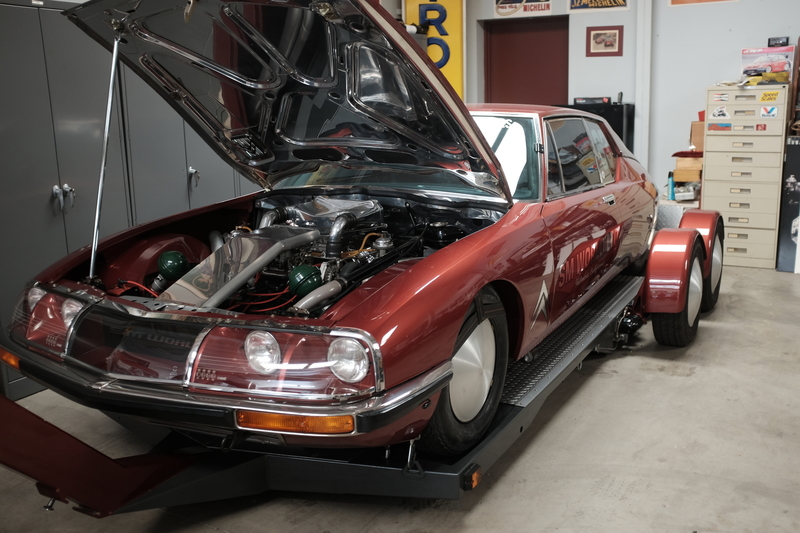 But Mr Hathaway has worked on SMs since before their revival, in fact, he has worked on them since about the time Citroën stopped selling them in the United States. And he remains one of the leading mechanics on this continent for SM maintenance.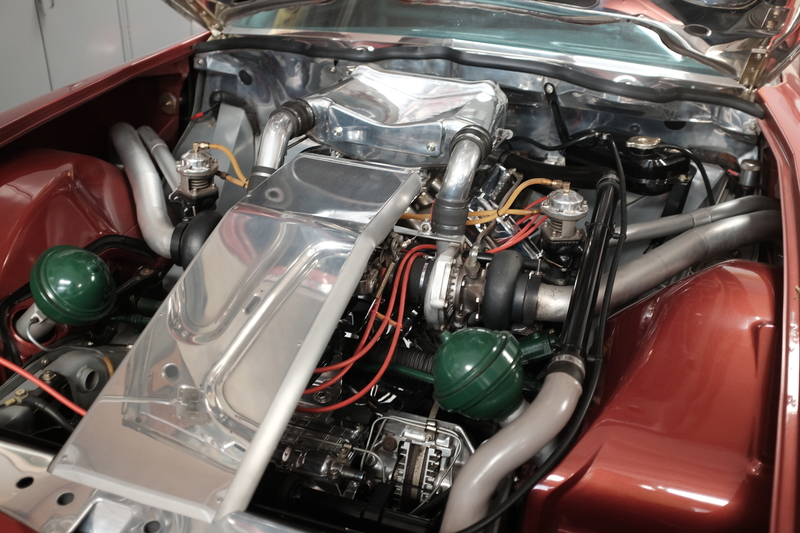 However, he is perhaps most famous for his modified SM racer that managed 325 km/h combined with the modified SM into a pickup and a fully operational trailer. Of the three vehicles (the racer, the pickup and the trailer), it was the trailer that really peaked my interest.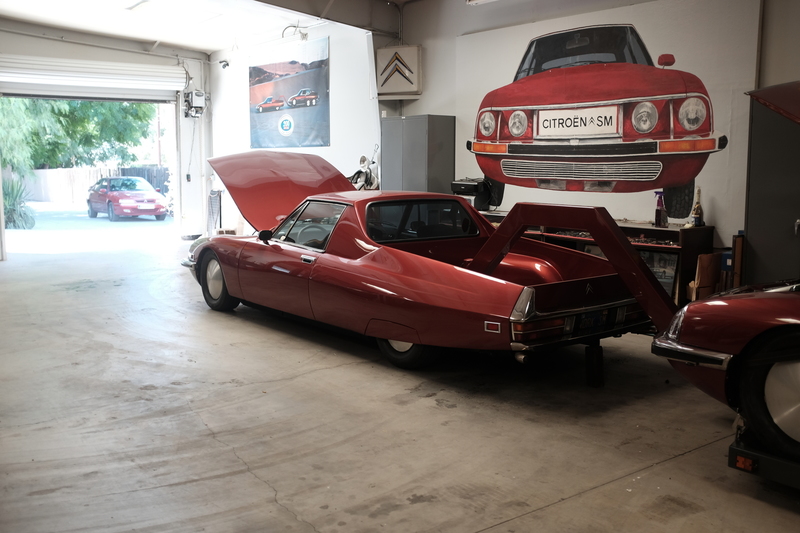 The trailer had the same hydropneumatic Citroën suspension, but custom built to make the system be independent from the vehicle pulling it. As such, batteries in the trailer powers the pump that fuels the suspension. This allows the driver to lower the trailer on motorways and lift the trailer over steep bumps.
Jerry told me that building the trailer was the most interesting part of the project. And maybe, who knows, I will some day be able to give something better suspension.